Many people making the shift to a vegetarian or vegan diet may be reluctant to try meat or dairy alternatives. Others simply do not realize the variety of products available to replace meat and dairy and still enjoy favorite foods like burgers, shakes, and cheese.
Meat alternatives are usually made from soy protein and other ingredients. These foods are not only of interest to vegetarians but are also of benefit to people who want to take advantage of the significant health benefits of soy.
Soy protein products can be made to taste like meat. There are soy protein products that are naturally flavored to taste like beef, pork, chicken, and even fish. There are 'veggie' burgers, hot dogs, and deli meats as well.
These products vary in terms of how much they taste like the meat-based foods they are named after. Some taste remarkably like meat while others do not. In many cases, people like the new versions better, even if they do not taste like meat.
There are also products, like Revival soy bars and shakes, which use a natural process to pack concentrated amounts of isoflavones (the compounds in soy that are credited with health benefits) found in into a single serving.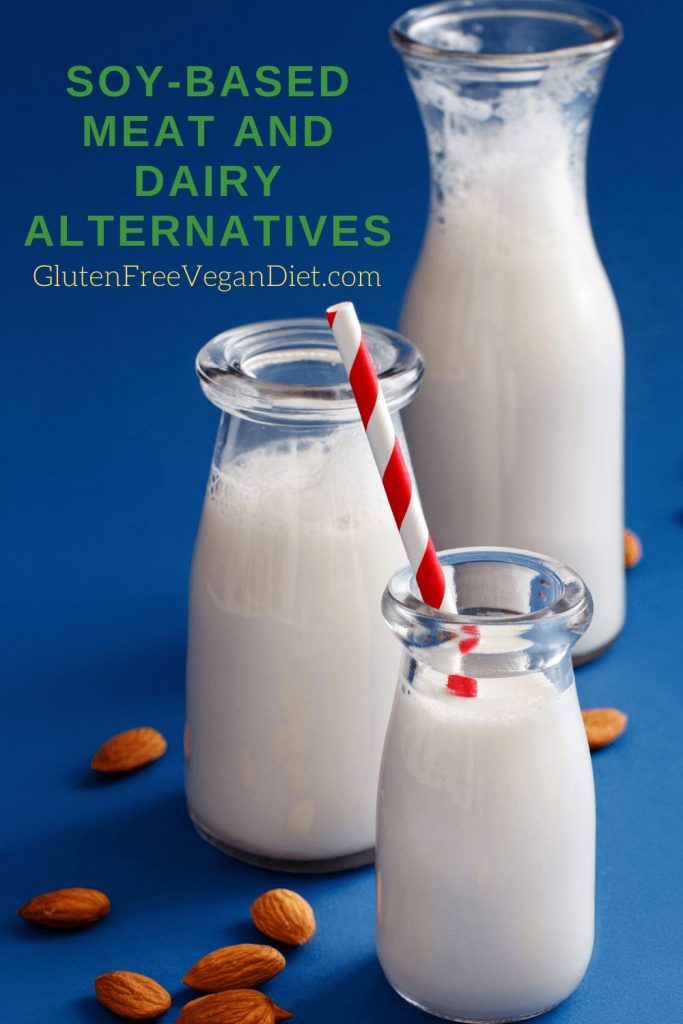 Of course, the most popular meat alternative is tofu. Tofu, which resembles soft cheese, is made when soymilk is curdled with a coagulant. By itself, tofu is rather bland, but it has an amazing ability to soak up flavors. It is used as an ingredient in many flavorful recipes, such as scrambled tofu, tofu casserole, tofu stir-fry, and tofu taco filling.
Meat alternatives are available frozen, canned, and dried. There are also fresh products, like tofu hot dogs and veggie burgers that can be cooked just like the meat-based varieties of these foods. Natural food stores and food coops have the widest selection of meat alternatives, but they are also increasingly available in mainstream grocery stores.
The latest and greatest meat alternative is "Beyond Meat" in both burger and sausage to name a few.  The first time I tried Beyond Meat was on a teriyaki burger. It was very tasty. 
Soy can also be made into dairy alternatives, such as soymilk, soy cheese, and soy-based puddings and frozen desserts. There are also soy products made to resemble butter, cream cheese, and yogurt.
Soy products are an excellent source of protein, iron, and B vitamins. Some soy products are fortified with other nutrients as well. You may want to get more soy in your diet because of its nutritional benefits whether you are a vegetarian or not. There are many other soy products in addition to the wide variety of meat and dairy alternatives made from soy. These include soy oil, soy protein concentrate, textured soy protein, soy sauce, soy flour, and many other products that are used as cooking ingredients. You can also snack on soy nuts or crackers and soy butter. The possibilities are endless.
Easy Tacos
1 (12-14 oz.) bag frozen or refrigerated pre-cooked soy crumbles*
1 (1.25 oz.) envelope taco seasoning mix
3/4 cup water
flour tortillas or taco shells
Cook the soy crumbles until brown, then drain. Stir in taco seasoning and water and mix well. Continue heating until thoroughly hot. Serve 1 cup filling in each tortilla or taco shell.
Yields 12 servings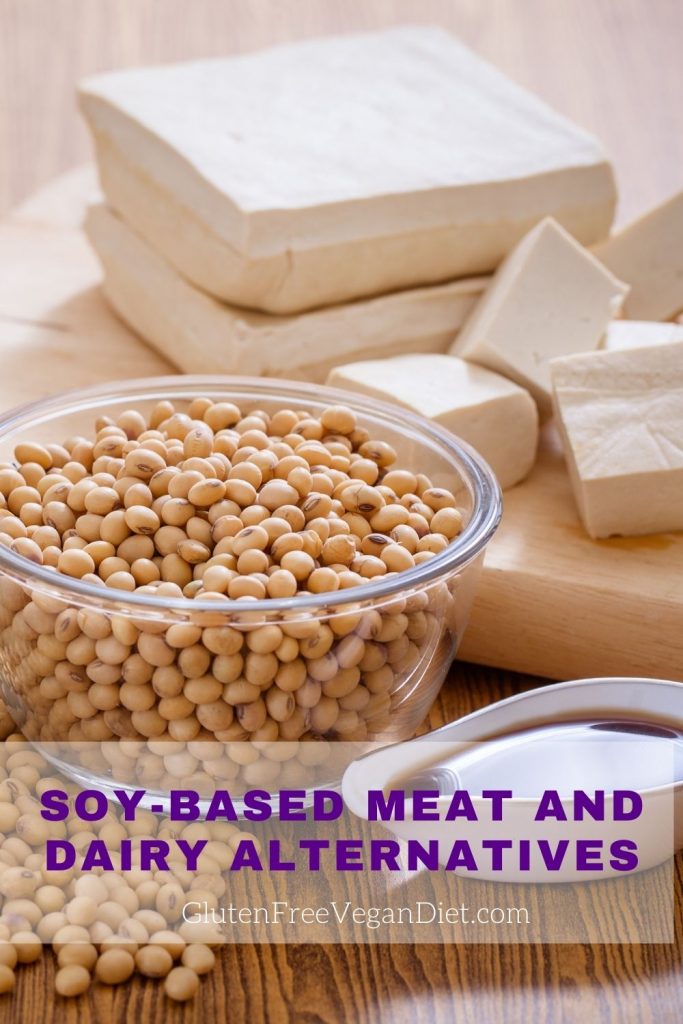 Per 1 cup serving: 46 calories, 6.5 g protein (4 g soy protein), 6 g carbohydrate, 0 g total fat (0 g sat fat), 290 mg sodium, 0 mg cholesterol, 1.5 g dietary fiber
*Morningstar Ground Meatless, Green Giant Harvest Burgers for Recipes and Lightlife Gimme Lean are a few of the soy crumble choices.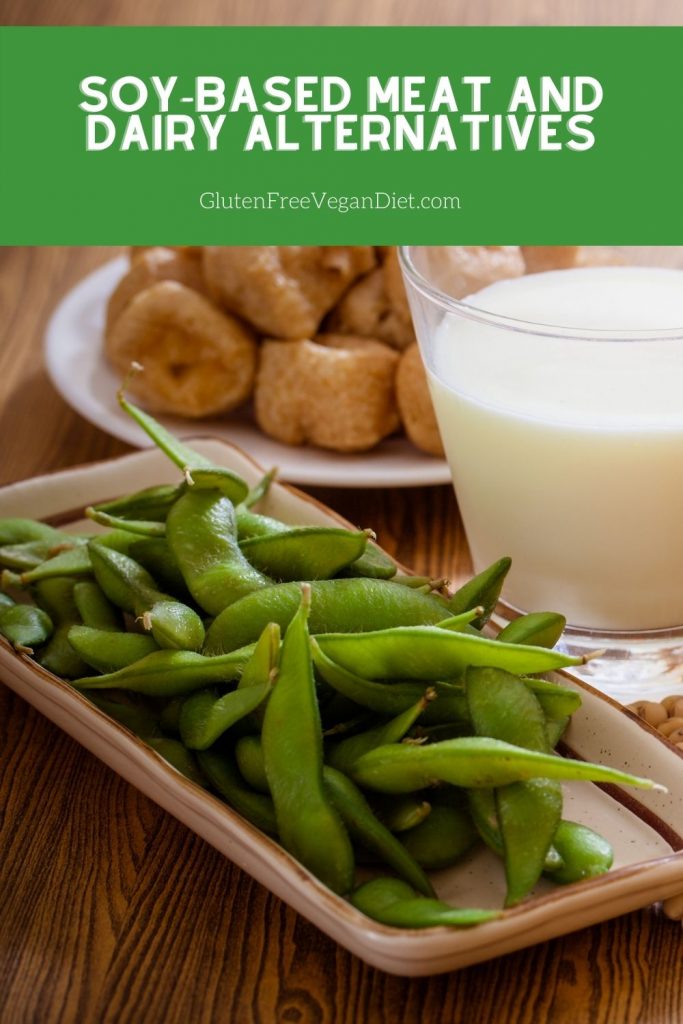 Fortunately, there are a variety of ways to spice up your meals with replacing meat and diary. It just takes a little bit of research.